Heart Of England Canals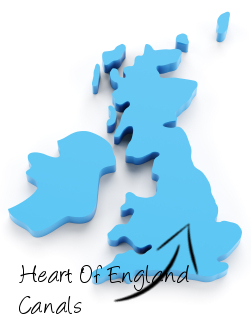 Stretching from Tewkesbury to Stafford, and taking in 6 shires, the Heart Of England Canals offer a diverse set of canals for you to explore. With attractions such as Cadbury World at Bourneville, Worcester Cathedral, Tamworth Castle, Drayton Zoo, Stratford-upon-Avon and the Wedgwood Pottery Visitor Centre all being close to mooring points; and with the longest lock flights canal boats encounter at the canalside town of Audlem and at Tyrley, you're won't get bored.

If Heart Of England Canals is where you want to explore on your next boating holiday, have a look at the boats below which are available for you to hire around Heart Of England Canals.